At present, Android dominates the worldwide smartphone operating system market. Also, the statistics posted on various websites indicate that Google Play Store currently offers more apps and games than Apple Play Store. The trends depict that many developers prefer developing apps and games for the Android platform.
The developers have option to write apps and games for Android in C, C++ or Java. But Java is the official language for developing games and apps for Google's mobile operating system. Google further recommends developers to write new Android applications and games in Java. Also, many developers find it easier to write mobile games in Java than other programming languages.
Why Many Developers prefer writing Mobile Games in Java?
Java is a Popular Programming Language
Java is currently one of the most widely used general-purpose programming languages. The developers have option to use Java for developing desktop GUI applications, web applications and mobile apps. So many beginners prefer learning a programming language that enables them to build a wide variety of applications. Also, Java enables developers to write, compile and debug code without putting any extra effort. That is why; enterprises can build mobile apps easily by deploying skilled Java programmers.
Java is a Multithreaded Programming Language
Developers always prefer writing mobile games in a programming language that supports multithreading fully. The multithreading support is essential for performing several tasks concurrently within a single program. So the users can easily play the mobile games written in Java while performing other tasks like checking emails and browsing internet. The multitasking support makes it easier for programmers to build games that allow users to switch from one task to another seamlessly.
Facilitates Cross-Platform Game Development
Unlike other programming languages, Java enables developers to port applications from one platform to another seamlessly. They programmers can write the mobile game in Java once, and run it on multiple devices and platforms without recompiling the code and using extra implementation dependencies. So it becomes easier for developers to build the mobile game initially for the Android operating system, and reuse the same code to extend the game to other mobile platforms.
Helps Developers to Build Flawless Games
Like mobile apps, mobile games also need to work flawlessly and deliver richer user experience to become popular and profitable. So the developers need to ensure that the code written by them is flawless. Also, the must identify and repair the bugs or flaws in the code immediately. Unlike other programming languages, Java enables programmers to identify and eliminate coding errors early and quickly. The programmers can further take advantage of the Java compiler to detect errors occurring at the time of code execution.
Features Included in Java 2 Micro Edition (J2ME)
While writing mobile games in Java, the developers can take advantage of the robust features provided by Java 2 Micro Edition (J2ME). In addition to being an open platform, J2ME further includes Mobile Information Device Profile (MIDP) API. The MIDP API helps developers to create apps and games for constrained devices. The latest version of MIDP API comes with several new features to make mobile game development simpler and faster.
The programmers can further use Java runtime environment and libraries to make the game run seamlessly on various mobile devices. At the same time, the rich user interface features of J2ME make it easier for developers to make the games more visually appealing. Also, the platform can queue network operations and catch efficiently. Hence, the developers can use J2ME to enable users to play the games even when there is no internet connectivity.
Loads of Game Development Tools
The developers can further avail a number of tools to build 2D and 3D mobile games in Java rapidly. For instance, the programmers can use advanced 3D game engines like jMonkeyEngine to create stunning 3D worlds. These tools further boost the performance of Java games significantly, and enables developers to port the games to different platforms.
Gaming is one of the most common sources of entertainment and having fun while in free time. There are many forms of gaming present in this industry such as Mobile gaming, console gaming, PC gaming and many more which we have mentioned in our categories as well. There are many games available on the internet or in the market which are available for free or paid. You just need to be sure what kind of games you want to play and have fun. In this article, we will find out some of the best free games pc where you will get a list of games which are amazing and most entertaining to play. Let us check out some of them below:
If you love to play action games and have a keen interest in playing high tension games then the WarFrame game will surely give you lots of adrenaline rush. This game is a combination of futuristic science fiction aesthetic games which consists of various stages or levels. It was launched in the year 2013 and has grown its popularity since then and has gained more than 26 million people around the world. The graphics of this game is simply amazing where you can customize its levels as per your PC requirements. You can also manage various settings and also manage certain customizations as per your need.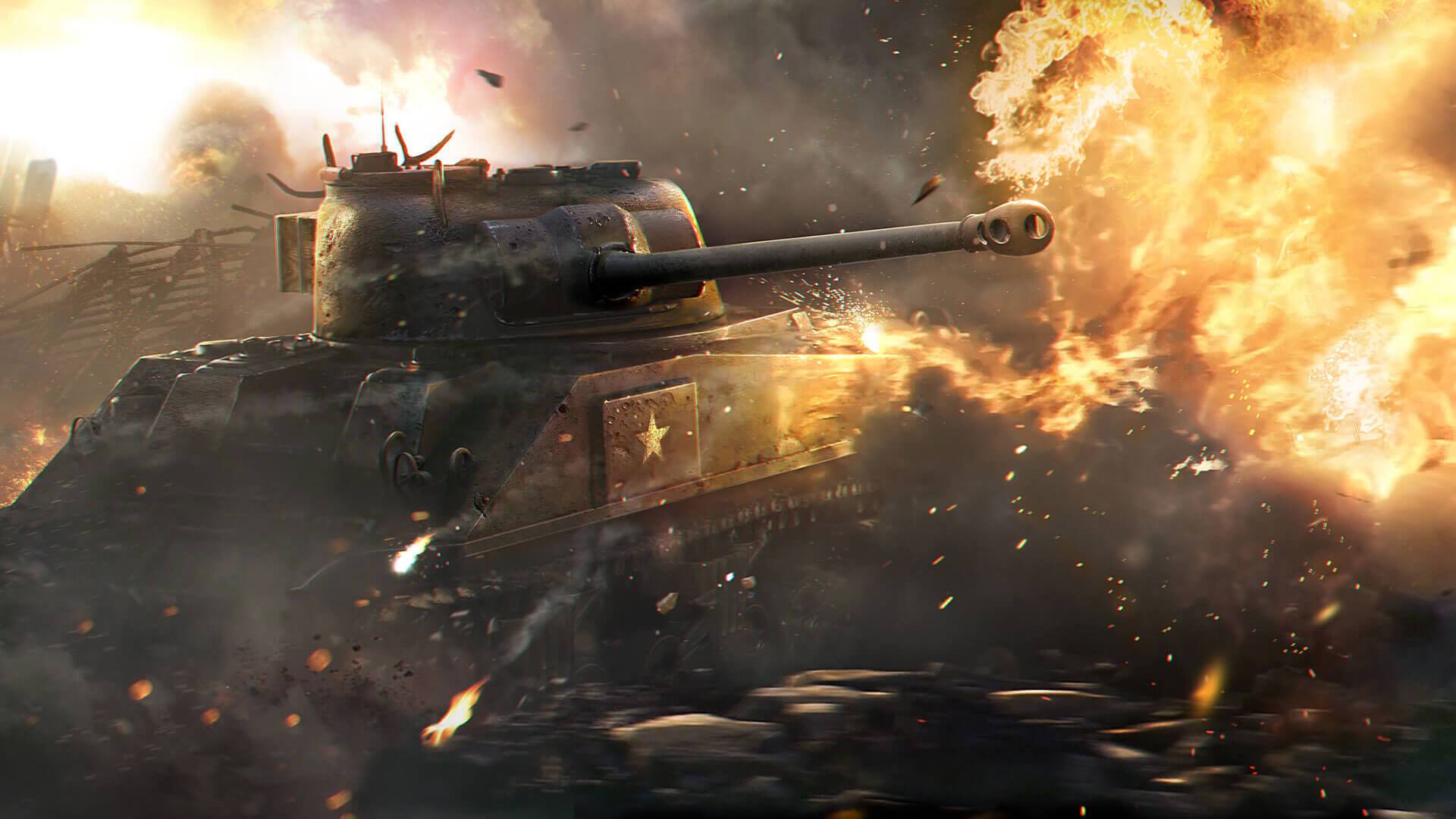 For the love of those gamers who wish to play astonishing naval battle games with a lot of action and adventure then the world of tanks will be the best choice for best free games pc in this list. You will find various armoured destroyers from America, England, Germany, France and other parts of the country. One of the most favourable destroyers of this game are Tanks, there are different kinds of Tanks which has its individual powers and features of destroying enemies. The graphics of this game are one of the best in the market which can also be customized as per the users need.
Again one of the most adventurous game on the internet which can be played for free, the War Thunder is a game which is set on the theme of World War II. It is a combat-oriented flight simulator game that lets the player operate a fighter plane from the cockpit. You simply need to destroy enemies base camps along with other fighter planes to win the battle.
We hope the above-mentioned list of best free games pc has helped you find out some of the best games in the industry. We wish to see you again with more interesting articles.
In the gaming world, there are several options to choose from when it comes to the platform the game is being played on. There are PC games, and there are console games. The difference lies within the way the game is played.
Gaming is literally a lifestyle choice so each person prefers a slightly different approach when it comes to the way they play a game. Some like computer games, because computers allow them to customize the way they play the game along with certain tweaks in visual details and controls.
Consoles don't demand that you make such tweaks, since they're built with only games in mind. So when a game comes out and it's destined for PlayStation, then, if you own such a console, you're certain you can play that game.
But when a game comes out and it's made for PCs, then you have to check on what the system requirements that game has in order to be played properly. Since games rely heavily on the specs, or hardware of the "console" they're run, for PC users this would mean there's a constant struggle to stay ahead of the gaming developer world and build or purchase the ultimate gaming computer.
In certain cases, it's a lot easier to escape this struggle by purchasing a console and not having to worry if your system meets the necessary minimum hardware in order to run a game.
The downside to consoles is, in my opinion, the lack of precision in movements and control. For instance, if you were to play a shooter game or FPS for short, it would be really hard to aim at the opponents using a game pad.
On the other hand, when using a computer, it's really easy to aim using your mouse at the opponents since you can fine tune the mouse sensitivity and actually get the mouse to work at what speed you require.
Some peripherals allow you to adjust that sensitivity right in the gaming environment and those are called gaming peripherals. These are built only with PCs in mind.
Consoles on the other hand have developed in recent years to create a more engaging environment for the player.
We have seen a lot of new advancements in this area from the Wii remote, allowing you to physically "swing" a golf club, or in the Kinect world, actually detecting your body movements to interact in the gaming world. This means that a console user might get a bit more exercise than a regular PC gamer.
Also, there are certain games which might not work on consoles, like strategy games. These games rely heavily on the use of a computer mouse for unit selection and issuing commands.
There are a lot of advantages to PC gaming as well as console gaming, and there are specific games that can be played on both platforms, without the possibility of moving from one type to the other. It's a matter of level of engagement or immersion that each gamer requires that he get from the game itself.